"All Our Trials": A Talk by Dr. Emily Thuma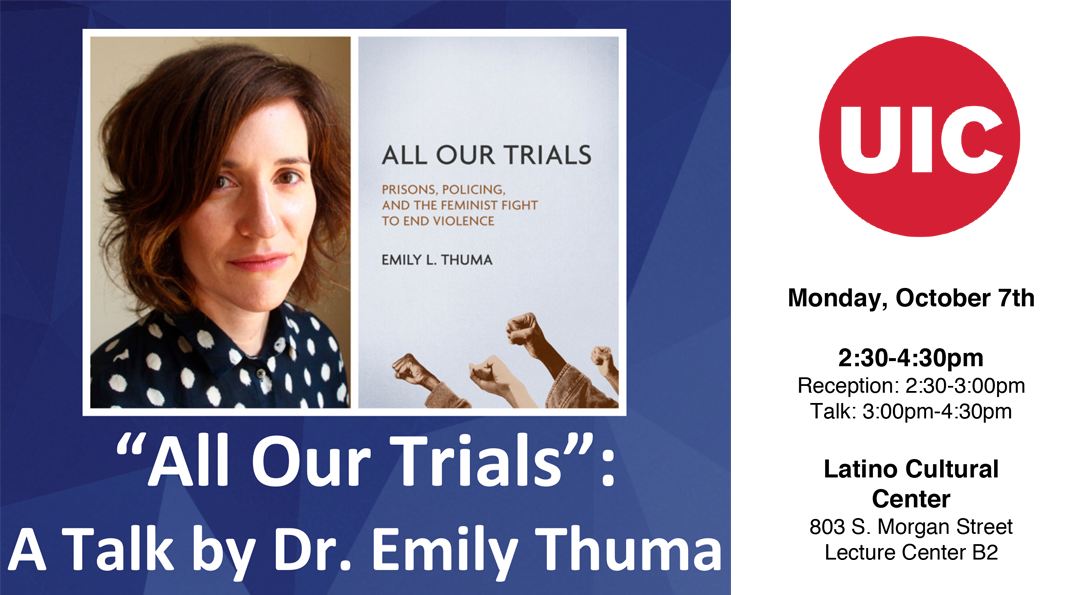 During the 1970s, grassroots women activists in and outside of prison forged a radical politics against gender violence and incarceration. All Our Trials explores the work of these activists who placed criminalized women, and the
multiple violences they confronted, at the heart of their organizing. Drawing on extensive archival research, Emily
Thuma traces the making of this anticarceral feminism at the intersections of movements for racial and economic
justice, prisoners' and psychiatric patients' rights, and gender and sexual liberation. In the process, she
illuminates a crucial chapter in a struggle that continues in today's movements against mass incarceration and for transformative justice.
Emily Thuma is an Assistant Professor in the Division of Politics,
Philosophy, and Public Affairs at the University of Washington, Tacoma.
Sponsored by Dept. of Criminology, Law, and Justice, Dept. of Disability and Human
Development, Dept. of Sociology, Dept. of Gender and Women's Studies, Institute for Research on Race & Public Policy, Race & U.S. Empire working group at Institute for the Humanities, UIC Social Justice Initiative
Modified on September 16, 2019