Upcoming Speaker Series Co-Hosted by the UIC CLJ Department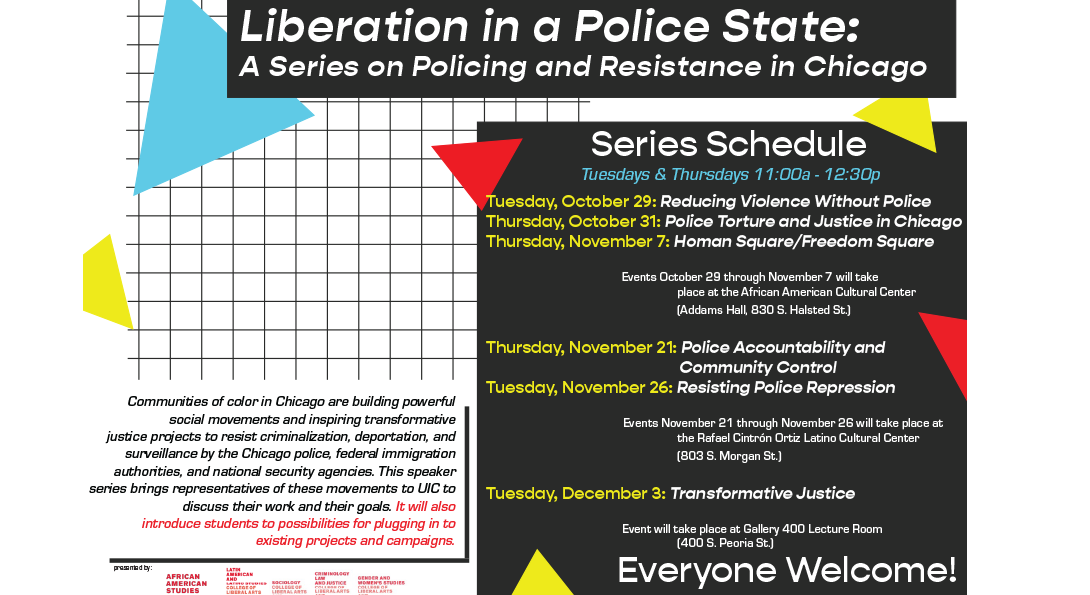 Communities of color in Chicago are building powerful social movements and inspiring transformative justice projects to resist criminalization, deportation, and surveillance by the Chicago police, federal immigration authorities, and national security agencies. This speaker series brings representatives of these movements to UIC to discuss their work and their goals. It will also introduce students to possibilities for plugging in to existing projects and campaigns.
Download the Event Flyer for the full series schedule of "Liberation in a Police State: A Series on Policing and Resistance in Chicago"