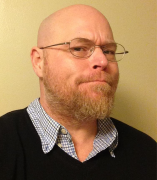 Chris Miner
PhD Student
Criminology, Law, and Justice
About
Chris Miner is a formerly incarcerated activist and a PhD student in Criminology, Law, and Justice at the University of Illinois at Chicago.  He also holds undergraduate degrees in Political Science and Urban Planning, as well as a Master of Social Work degree, all from the University of Illinois at Urbana-Champaign.  During his time at UIUC, Chris started a Registered Student Organization called the TIME Scholars which focused on destigmatizing formerly incarcerated people on campus, worked with local organizations First Followers, the Education Justice Project, and DREAAM Academy before starting his own non-profit, A Way In, which assists people with felony convictions access higher education.  Chris currently TAs at UIC, facilitates reentry courses with the Hinda Institute, works in community outreach with WIN Recovery, and works with Chicago State University Library and Information Services program to build pathways to reentry for returning citizens.
Service to Community
- Program Director, A Way In - 501(c)3 Non-profit Organization
- Founder, TIME Scholars - Registered Student Organization (U of I Urbana-Champaign)
- Peer Mentor & Group Facilitator, First Followers & Hinda Institute Chicago
Education
- AA, Political Science (Parkland College)
- BA, Urban and Regional Planning (UIUC)
- MSW (UIUC).