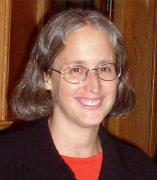 Sarah E. Ullman, PhD
Professor
Criminology, Law and Justice
Contact
Building & Room:
4050B BSB
Address:
1007 W Harrison St.
Office Phone:
Email:
About
Sarah E. Ullman is Professor of Criminology, Law, & Justice and Affiliate Professor of Psychology at the University of Illinois at Chicago. She served as Director of the Office of Social Science Research in the College of Liberal Arts and Sciences from 2010-2105. Dr. Ullman is a social psychologist whose research concerns the impact of sexual assault and traumatic life events on women's health and substance abuse outcomes and rape avoidance/prevention. She has received funding from NIMH, NIAAA, and foundations for her research. She is currently conducting a NIAAA-funded longitudinal study of risk and protective factors in sexual assault survivors related to risk of revictimization, mental health, substance abuse and posttraumatic growth outcomes. Her book Talking About Sexual Assault: Society's Response to Survivors was published by the American Psychological Association in 2010.
Selected Publications
Ullman, S.E. (in press). Sexual revictimization, PTSD, and problem drinking in sexual assault survivors. Addictive Behaviors.
Ullman, S.E., & Sigurvinsdottir, R. (2015). Intimate partner violence and drinking among victims of adult sexual assault. Journal of Aggression, Maltreatment, and
Trauma, 24, 117-130.
Brecklin, L.R., & Ullman, S.E. (2010). The roles of victim and offender drinking in sexual assault outcomes. Journal of Interpersonal Violence, 25, 1503-1522.
Ullman, S.E., & Nadjdowski, C. (2010). Understanding alcohol-related sexual assaults: Characteristics and consequences. Violence and Victims, 25, 29-44.
Education
PhD Brandeis University, New York
Selected Presentations
Ullman, S.E. (2015, August). Longitudinal analyses of sexual assault revictimization and recovery outcomes. Paper presented as part of a symposium at the American Psychological Association, Toronto, CN.
Ullman, S.E., & Peter-Hagene, L. (2014, November). Mediators of different sexual assault types and PTSD in community-residing women. Paper presented at American Society of Criminology, San Francisco, CA.
Ullman, S.E. (2010, February). Conducting interviews with sexual assault survivors. Presentation at the annual meeting of the Association for Women in Psychology, Portland, OR.
Long, L., & Ullman, S. (2009). Revictimization in the lives of African American women. Paper presented at the meeting of the American Society of Criminology, Philadelphia, PA.