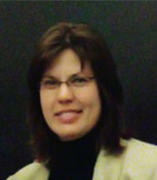 Amie M. Schuck, PhD
CLJ Faculty, Undergraduate Director
Criminology, Law, and Justice
Contact
Building & Room:
Commons N. 2010
Address:
1007 W Harrison St.
Office Phone:
Email:
Selected Publications
Schuck, A.M., Rosenbaum, D.P., & Hawkins, D.F. (2008). The influence of race/ethnicity, social class and neighborhood context on residents' attitudes toward the police. Police Quarterly, 11(4), 496-519.
Education
PhD, The University at Albany (SUNY), New York
Selected Presentations
Roehl, J, Rosenbaum, D.P., Costello, S. K., Coldren, J.R., Schuck, A.M., Kunard, L., Forde, D.R. (2008). Paving the Way for Project Safe Neighborhoods. SACSI in 10 Cities. NIJ Research in Brief. National Institute of Justice. Washington, DC.
Winokur, K., Blankenship, J. Cass, E., Hand, G. & Schuck A.M. (2002). Department of Juvenile Justice's Program Accountability Measures: The 2002 PAM Report. Tallahassee, FL: The Justice Research Center.