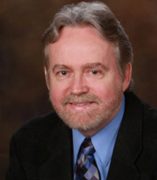 Dennis P. Rosenbaum
Professor Emeritus
Criminology, Law, and Justice
Contact
Building & Room:
4056A BSB
Address:
1007 W Harrison St.
Office Phone:
Email:
Selected Publications
Books
Popkin, S., Gwiasda, V. E., Olson, L. M., & Rosenbaum, D. P. (2000). The Hidden War: Crime and the Tragedy of Public Housing in Chicago. New Brunswick: Rutgers University Press.
Rosenbaum, D. P., Lurigio, A. J., & Davis, R. C. (1998). The Prevention of Crime
Rosenbaum, D. P. (1994). The Challenge of Community Policing: Testing the Promises. Newbury Park, CA: Sage.
Articles
Rosenbaum, D.P., & Schuck, A. (in press). "Comprehensive Community Partnerships for Preventing Crime." In Welsh, B. C., & Farrington, D. P. (eds.). The Oxford Handbook on Crime Prevention. Oxford University Press.
Sanchez, C. V., & Rosenbaum, D. P. (2011). ―Racialized policing: Officers' voices on policing Latino and African American Neighborhoods.‖ Journal of Ethnicity in Criminal Justice, 9: 152–178.
Education
PhD Loyola University, Chicago