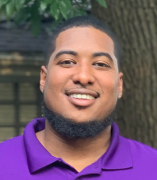 Jacob Reed
PhD Student
Criminology, Law, and Justice
Pronouns: He/Him/His
Email:
CV Download:
Related Sites:
About
Bio: SA(TEC) aims to utilize critical criminology theories that address digital surveillance practices and electronic monitoring (EM) technologies. This project seeks to combine critical criminology, surveillance tech, and computer programming (C, Python, and JavaScript) to push toward safer monitoring and mass surveillance at the state and local levels.
At present, I am developing my software programming fundamentals to create systems, tools, and applications, that can address the potential social and ethical issues related to digital and electronic monitoring. I will analyze city and state level EM, surveillance tools, and pre-trial release data.
Selected Publications
Reed, J., Perez, A., & Evans, C. (2020). Writing a successful grant proposal. Chicago, IL: The Illinois Criminal Justice Information Authority.