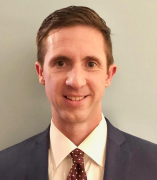 William McCarty, PhD
CLJ Faculty, Director of the Center for Research in Law and Justice
Criminology, Law, and Justice
Pronouns: He/Him/His
Contact
Building & Room:
4014C BSB
Address:
1007 W Harrison St.
Office Phone:
Email:
CV Download:
About
Associate Professor
William P. McCarty, Ph.D. in Criminal Justice, University of Nebraska at Omaha, is an Associate Professor in the Department of Criminology, Law and Justice at the University of Illinois at Chicago (UIC). He is also the director of the Center for Research in Law and Justice at UIC. His research interests include criminal justice organizations, police supervision, technology in law enforcement, and officer stress and health. Professor McCarty was the Co-Principal Investigator of the National Police Research Platform, a 7-university research program intended to advance the state of knowledge and practice in American policing (www.nationalpoliceresearch.org). He also recently completed an evaluation of the Chicago Police Department's Body-Worn Camera program, a project funded by the U.S. Department of Justice.
Selected Publications
McCarty, William P., Zhe Meng, Marc Buslik, & Rafael Moreno. (2021). Body-worn Cameras
and Arrest: Zooming in on Disaggregated Metrics and Possible Unintended Consequences. Journal of Criminal Justice. In press.
Saulnier, Alana, Ryan Lahay, William P. McCarty, & Carrie Sanders. (2020). The RIDE Study:
Effects of Body-Worn Cameras on Public Perceptions of Police Interactions.
Criminology & Public Policy. In press.
McCarty, William P, Hani Aldirawi, Mariana Palacios, & Stacy Dewald. (2019). Burnout in Blue: An Analysis of the Extent and Primary Predictors of Burnout among Law Enforcement Officers in the United State. Police Quarterly, 22, 278-304.
Notable Honors
2021, Honoring Our Professor's Excellence (HOPE) Award, UIC Campus Housing
Education
PhD University of Nebraska
Selected Presentations
 McCarty, William P.  (2013).  Interagency Differences in Police Stress and
Burnout: Patterns and Predictors.  American Society of Criminology in
Atlanta, November 2013.
McCarty, William P., Lawrence, Daniel S., and Cho, Chris.  (2012).  Coping
with a High-Stress Environment: A Longitudinal Look at Police Recruits.
American Society of Criminology in Chicago, November 2012.