Hans W. Mattick Award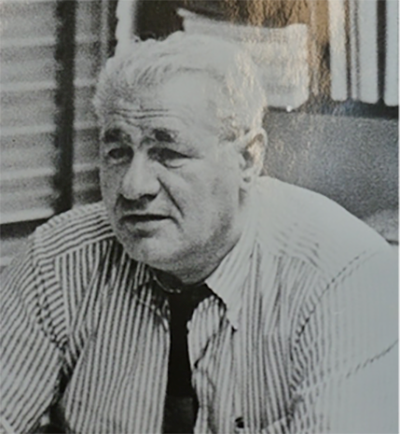 The Center for Research in Law and Justice awards the Hans Mattick award to an individual who has made a distinguished contribution to the field of criminology and criminal justice practice. Hans Mattick was the first Center Director in 1972 and Professor of Criminal Justice at UIC. The recipient of this award delivers the Hans W. Mattick Lecture.
Hans W. Mattick: A Brief Biography
Hans W. Mattick, born in Dresden, Germany in 1920, grew up in Chicago and served in World War II. He attended the University of Chicago from 1946 to 1951 and became involved in sociology. He became one of our nation's leading criminologists in the 1970s. Hans Mattick held various positions in Illinois that contributed to his insightful analyses of criminal justice processes, including work as a sociologist at Statesville prison and assistant warden at the Cook County Jail. He directed various studies including the Illinois Selective Service Felon Project (1950-1953) and the Illinois Jails Survey Project (1967-1968).
From 1958 to 1966, he served as field director for the now classic Chicago Youth Development Project. In 1965, Hans Mattick was recruited by Norval Morris to be the associate director of the Center for Justice Studies at the University of Chicago Law School, where he worked for six years. In 1972, Dr. Mattick became a Professor in the Department of Criminal Justice at UIC and the first Director of UIC's Research Center in Criminal Justice (later renamed the Center for Research in Law and Justice). In the 1960s and 1970s, his publications and lectures drew attention to the adverse conditions of prisons and jails, including gang violence and overcrowding and to society's inadequate response to inner city youth.
Hans Mattick was a strong critic of the death penalty. He was widely respected for his desire to bridge the gap between knowledge and practice in the criminal justice field. Today, Hans Mattick would be described as a social scientist, public intellectual and activist for social justice. Many of his papers and documents are held at the Chicago History Museum.
Past Recipients of the Hans W. Mattick Award
1997   Norval Morris, University of Chicago
1998   Jeremy Travis, National Institute of Justice
2000   Joan W. Moore, University of Wisconsin Milwaukee
2005   Candice M. Kane, University of Illinois Chicago
2007   Wesley G. Skogan, Northwestern University
2010   Arthur J. Lurigio, Loyola University Chicago
2012   John H. Laub, University of Maryland and National Institute of Justice
2013   Scott Decker, Arizona State University
2014   Shadd Maruna, Rutgers University
2018   Jeffrey Ian Ross, University of Baltimore
2021 Dr. Phillip Atiba Goff, Yale University