Post Graduate Planning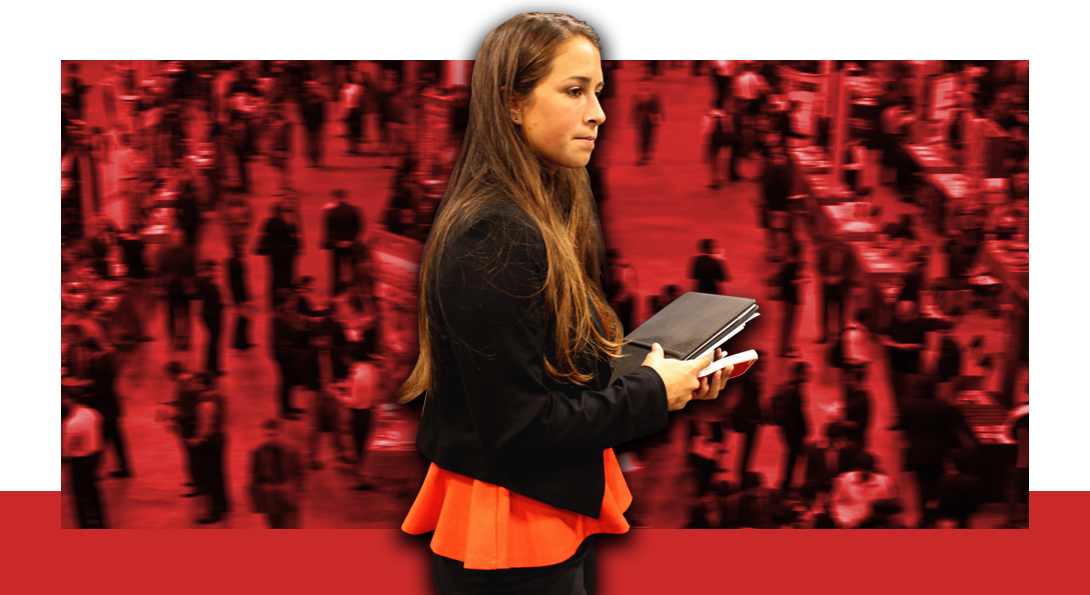 Exploring Your Options
The Criminology, Law, and Justice major complements a broad liberal arts background with specialized understanding of the US criminal justice system, including its history, policies, and administration. Although some students continue their studies beyond the BA degree by attending graduate school to become professional criminologists, there are a number of jobs and careers that undergraduates can pursue with a BA in CLJ. A degree in CLJ prepares students to pursue careers in virtually any field that requires an understanding of individual and organizational behavior, analytical tools and strong communication skills. As a result, CLJ majors are found in a variety of occupational settings, including: the criminal justice system, law, community and social services, nonprofit organizations, social work, government agencies, business, and education. Whatever your dream job, there are resources at UIC that can assist you in gaining the knowledge and experience necessary to compete for those positions upon graduation.
| Long-Term Career Options | New Graduates in Criminology, Law, and Justice Career Options |
| --- | --- |
| Corrections Officer/Counselor | Arson Investigator |
| Court Mediator | Attorney |
| Court Reporter | Correctional Counselor |
| Crime Analyst | Court Administrator |
| Federal Agent | Criminal Investigator |
| Forensic Scientist | Federal Probation Officer |
| Judge | Fraud Investigator |
| Police Officer | Game Warden |
| Police Warden | Juvenile Detention Officer |
| Private Investigator | Loss Prevention Specialist |
| Private Security Administrator | Police Detective |
| Probation/Parole Agent | Police Officer |
| Prosecutor/Defense Attorney | Security Analyst |
| Social Services Specialist | State Trooper |
| Substance Abuse Counselor | Surveillance Officer |
| Victim Advocate | TSA Screener |
| | Victim Services Specialist |
| | Youth Advocate |
Gaining Experience
Experience in a particular career field can be gained through various channels – including internships and volunteer work.  UIC's location in Chicago allows CLJ students to pursue a range of opportunities in organizations relevant to the criminal justice field and beyond.  CLJ Internships offer excellent opportunities to gain real-world experience while making degree progress at the same time. In addition, you might also consider studying abroad. Studying abroad provides an opportunity to learn about other societies and cultures, enabling comparisons to be drawn between the American criminal justice system's policies and those of other nations. Such experience offers you a vantage point for understanding the strengths and limitations of the US system of law and criminal justice. As with internships, while studying abroad you make progress toward your degree at the same time.
Students can also pursue internships through LAS beginning in their sophomore year at UIC. These internships are not necessarily in CLJ, and they are not taken for CLJ credit, but they may be helpful to you in giving you experience in diverse work settings, helping you focus your career goals, allowing you to apply skills acquired in the classroom, and providing you with networking possibilities.
If you are interested in careers in law and legal services check out the UIC Pre-Law Society, UIC Mock Trial team, and take advantage of pre-law advising. Information about organizations, resources, internships, law school opportunities, etc. can be found on the LAS Pre-Law page.
If you are interested in going to graduate school and becoming a criminologist, one way to gain actual experience as a researcher is to secure a position on a professor's research project and/or take an Independent Study (link to CLJ website page) with a faculty member. You can also attend the Midwestern Criminal Justice Association conference held annually in Chicago. Talk with your professors and advisors about your career goals and seek help identifying what kind of graduate program would best help you in achieving your goals. Depending on your research interests, you might also want to consider applying to programs in Sociology, Psychology, Social Work, or Public Health.
Using Available Resources
There are a number of sources on campus that can help you prepare for the job market. You can speak to advisors and professors, as well as visit the UIC Office of Career Services, Student Services Building, Suite 3050, 1200 West Harrison Street, (312) 996-2300 to discover what can be accomplished with a degree in criminology, law and justice. UIC's Career Services can assist students with resume writing, interviewing practice, career exploration, and more.
In addition to on-campus resources, those interested in graduate study may want to explore the organizational sites below for information on graduate programs, journals and student memberships.
| Federal Government | State, County, and Municipal Commission | Private Sector |
| --- | --- | --- |
| Bureau of Alcohol, Tobacco, and Firearms | Airports | Battered Women's Shelters |
| Drug Enforcement Administration | Constable's Office | Computer Corporations |
| Federal Bureau of Investigation | County Adult Probation Departments | Concealed Handgun Training Academies |
| Federal Bureau of Prisons | County Clerks' Offices | Consulting Firms |
| Immigration and Naturalization Service | County Jails | Financial Institutions |
| Internal Revenue Service | County Attorneys' Offices | Hospitals |
| U.S. Customs and Border Protection | County Juvenile Detention Centers | Industry |
| U.S. Department of Labor | County Juvenile Probation Departments | Insurance Companies |
| U.S. District and Appellate Courts | District Attorneys' Offices | Law Firms |
| Fish and Wildlife Service | District Clerks' Offices | Polygraph Administration Agencies |
| U.S. Marshal's Office | District Courts | Private Investigations Agencies |
| U.S. Park Police | Illinois Attorney General's Office | Private Universities |
| U.S. Postal Service | Illinois Commission on Discrimination & Hate Crimes | Retail Establishments |
| U.S. Probation/Parole Departments | Illinois Criminal Justice Information Authority | Privately Operated Prisons |
| U.S. Secret Service | Illinois Department of Children & Family Services | Privately Operated Prisons, Jails & Detention Centers |
| U.S. Securities and Exchange Commission | Illinois Department of Corrections | Railroads |
| | Illinois Department of Employment Security | Utilities |
| | Illinois Department of Human Services | |
| | Illinois Guardianship & Advocacy Authority | |
| | Illinois Law Enforcement, Training & Standards Board | |
| | Illinois Liquor Control Commission | |
| | Illinois Lottery Commission | |
| | Illinois Prisoner Review Board | |
| | Illinois State Police | |
| | Illinois Youth Commission | |
| | Independent School Districts | |
| | Municipal Courts | |
| | Municipal Police Departments | |
| | Port Authorities | |
| | Sheriffs' Offices | |
| | Transit Authorities | |
| | Universities | |